We're firmly in the middle of our yearly grant cycle here at Baptist Health Foundation of San Antonio. Our Responsive grant applicants are scheduling their site visits, and on July 1, a new group of potential grantees will start their submissions for Community Impact (CI) grants.
CI grants are made to small nonprofits in our eight-county service area ("small" being determined by the organization's budget). These grants are given to encourage grassroots, base-level organizations that may be either intentionally limited to serve a small geographic area or population, or are just starting out and gaining momentum. These grants were once called "mini-grants," and are currently capped at $15,000 per organization.
Though CI grantee organizations are all small, the similarities end there. Previous grantees have included mental health and therapy centers, churches, afterschool programs, teen outreach groups, community gardens, and playgrounds. Because of their small size and limited budgets, CI organizations often have only one or two staff members, and some are helmed entirely by volunteers. Many organizations are young and are still run by their founders, who saw a need and rose to the challenge. Others have existed for many years, but find their small scale to be agile and capable of meeting their communities' needs.
The trustees who serve on the CI committee are an equally diverse group, with a broad range of professional and personal backgrounds, as well as a variety of tenures on our board. BHFSA trustee Connie Jones has served on the CI committee many times during her 16 years of service. Her history makes her uniquely positioned to contribute to funding decisions—she worked for the City of San Antonio for over a decade, working with nonprofits to meet federal and state funding goals. What makes Jones most valuable to BHFSA, however, isn't her professional background. It's her heart for the Foundation's Christ-centered mission and her strong calling to its work.
"I love the Foundation. I feel it's important to be called to serve. So far, every time I've been asked to renew my term, I've prayed and felt the answer to be yes," Jones said.
Of the hundreds of applications Jones has reviewed, some stood out especially to her. "The Building a Healthy Temple program was very exciting to watch develop—first University of Texas at San Antonio received the Strategic Initiative grant 2012 to pilot and develop the program. Then we started seeing local churches request CI grants to implement the program in their neighborhoods. I thought it was a beautiful example of an idea becoming a reality, and I loved hearing from churches about how meaningful that program was for their congregations."
Another organization that touched Jones was the Threads of Love chapter at Community Bible Church. "I love the way those volunteers sacrifice their time to come alongside grieving or struggling parents. To touch someone's life like that is amazing."
After years of serving the CI committee, Jones understands the nuances of CI grant applications. "They're often written by non-professional grant writers, unlike Responsive grant applications. The author of the application might be a pastor, secretary, or volunteer. So, sometimes there are mistakes in the application, but that's easily forgivable. Also, a CI organization doesn't serve the large population that Responsive grant organizations can—that's something you have to put into perspective when looking at the reach of a grassroots organization. They aren't reaching huge numbers of clients, but they are reaching their neighborhood, and that's important. They may be interacting more with their clients than the larger organizations do."
BHFSA's understanding of the limitations of CI applicants is a relief for organizations that might otherwise be intimidated by the process. Rosanne Gonzales, Executive Director of Spina Bifida Texas (SBTX), emphasized this when asked about her own experience applying.
"I felt comfortable coming to BHFSA for help. The staff is available and gave me much more support than other funders. It was like talking to a friend about my application, no shame or discomfort. BHFSA made me feel like we're on the same team—and that's the way it should be, because funders and nonprofits are teammates. We're both trying to take care of our people."
BHFSA made me feel like we're on the same team—and that's the way it should be, because funders and nonprofits are teammates. We're both trying to take care of our people. – Rosanne Gonzales, Spina Bifida Texas
Spina Bifida Texas navigated a rocky road during 2020. The organization faced losing staff, cancelling events, and reducing office space. Many grant opportunities were unavailable, as some major funders transitioned to only COVID-related grants.
"The biggest difference between small organizations like SBTX and the larger nonprofits in town is this—a grant of $5,000 keeps our head above water," Gonzales explained. "For them, it helps, definitely. But for us, it's a life or death grant—the BHFSA grant was the only thing that kept our doors open."
Spina Bifida Texas has received two Community Impact grants so far- one in 2019 and one in 2020. Like many smaller organizations, applying to BHFSA was a big change. Gonzales said a SBTX board member saw Cody Knowlton, President and CEO of BHFSA, interviewed on a morning talk show and suggested that SBTX apply.
"We were definitely in a rut, only applying to the same funders over and over. At first, it seemed like we weren't going to pursue a BHFSA grant, but I pushed for it and we ended up applying."
Spina Bifida Texas has used their grant funds across their programming, which includes a variety of events and programs, including educating young women about folic acid intake both before and during pregnancy, and a fashion show for children with disabilities (called FashionABLE). The clothing worn by the children during FashionABLE is designed specifically for them by area high schoolers, who have received training in disability etiquette and accessibility. SBTX is excited to be hosting and participating in these events again in 2021. To learn more about SBTX, please visit their website at sbtx.org.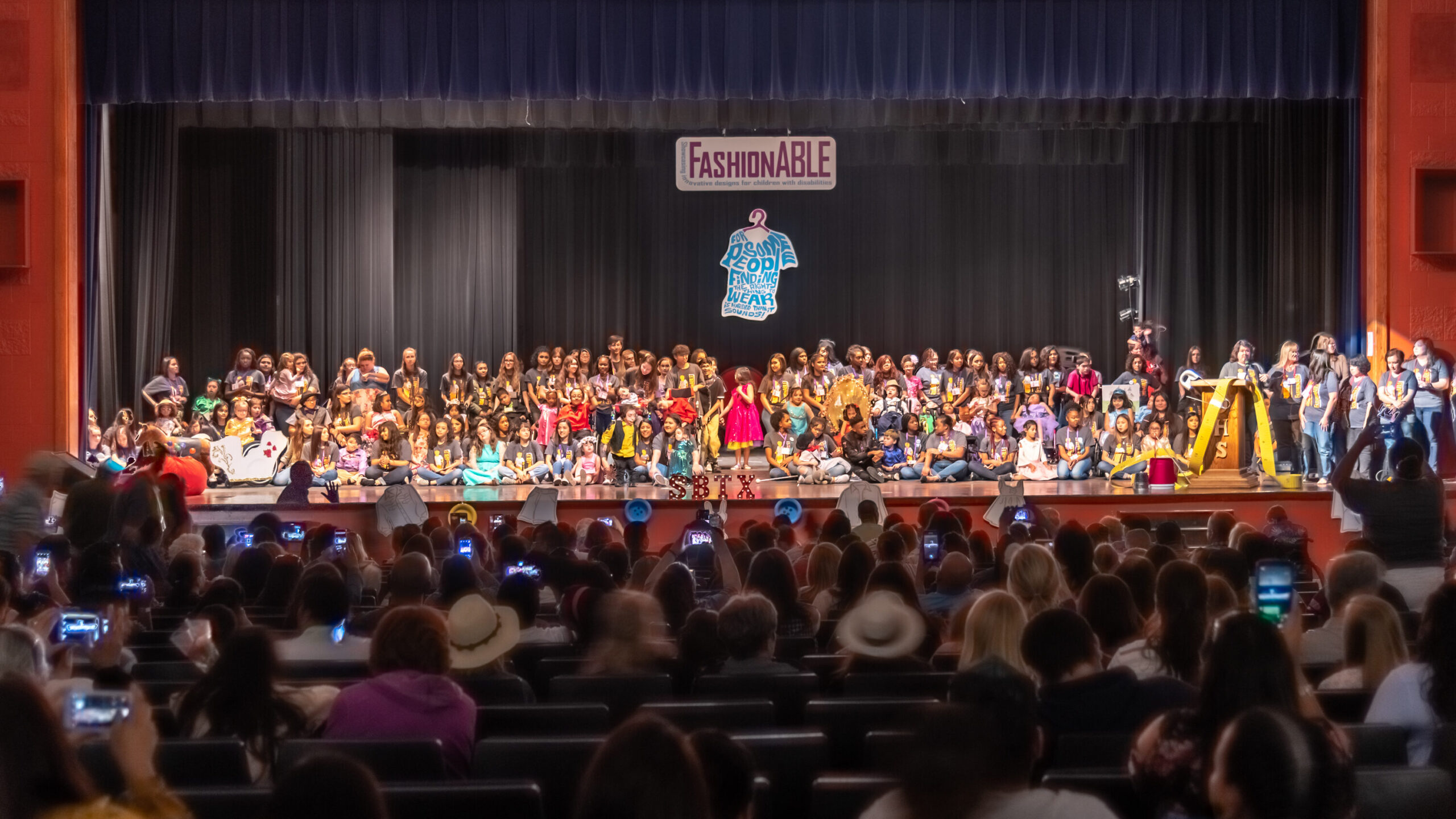 Nonprofit organizations interested in Community Impact grants are strongly encouraged to apply soon—the 2021 submission window will open on July 1, 2021. Both Jones and Gonzales encouraged first-time applicants to apply, and not to hesitate to ask for help if needed.
"BHFSA is a great resource, and they want to help you with your mission," Gonzales said.
Additionally, Jones encourages grantees to attend the BHFSA program at the end of the year. "If your organization receives a grant this year, please come to our award ceremony. We want to recognize and celebrate you."
If you operate, volunteer with, or serve on the board of a small nonprofit organization that is working to improve health in our eight-county region, please visit our website at bhfsa.org/ci to find out more about the application process.